Jews in China: A History of Struggle was officially published and available for sale on 26 April, 2019.
The book delves into 4 main waves of Jewish immigration into China, from the Kaifeng Jews who now look no different from their Chinese neighbours due to thousands of years of intermarriage and assimilation, to the Baghdadi Jews who came to Shanghai after the First Opium War and became fabulously wealthy through opium trade and real estate development, to the Russian Jews who left the Pale of Settlement for a better life in Harbin and prospered by supplying vast natural resources from Northeast China to Europe, and to the tens of thousands of German and Austrians Jews who escaped Nazi-occupied Europe and found refuge in Shanghai. This book is about their story of struggle and survival.
Thank you so much for your support!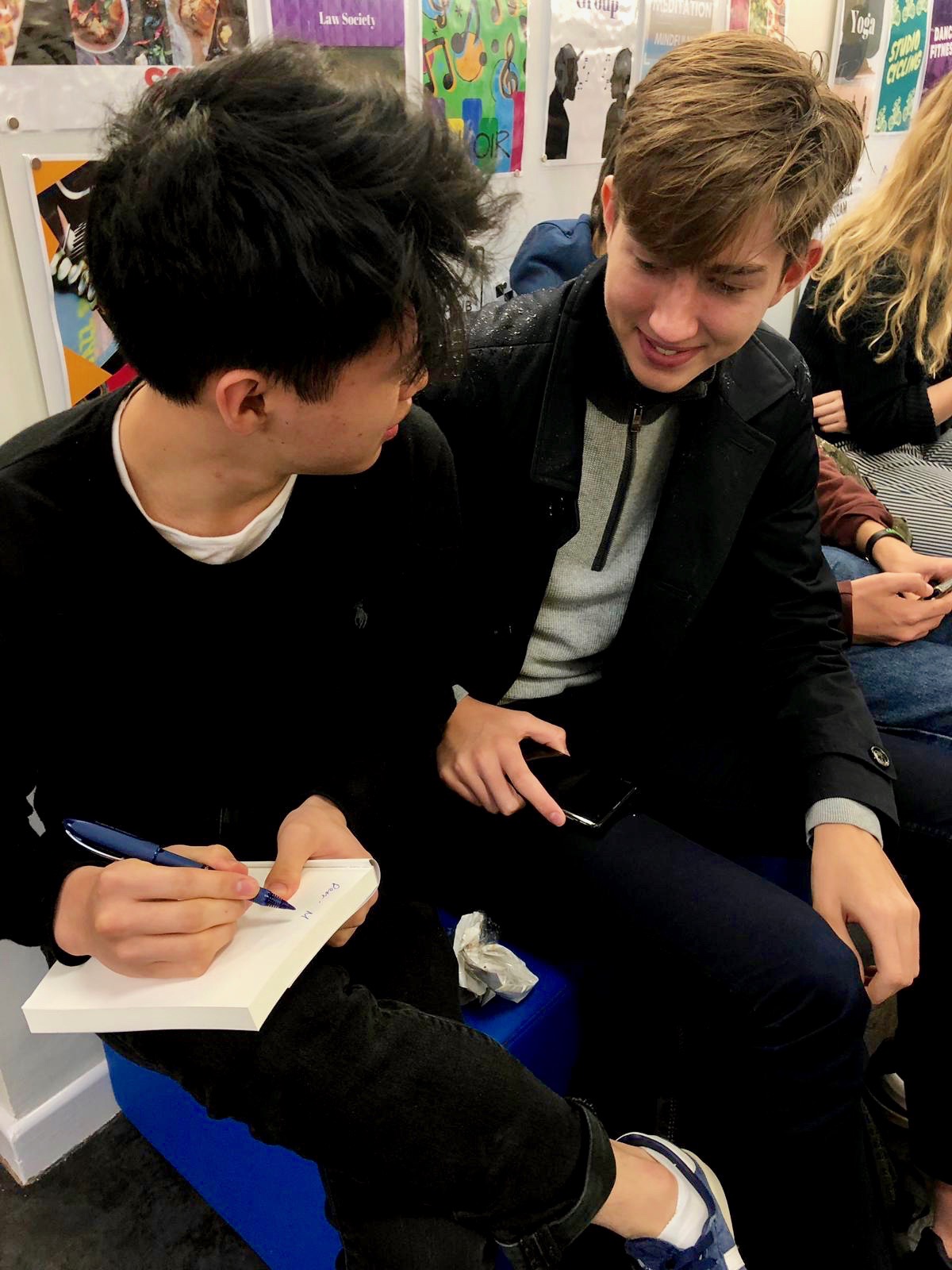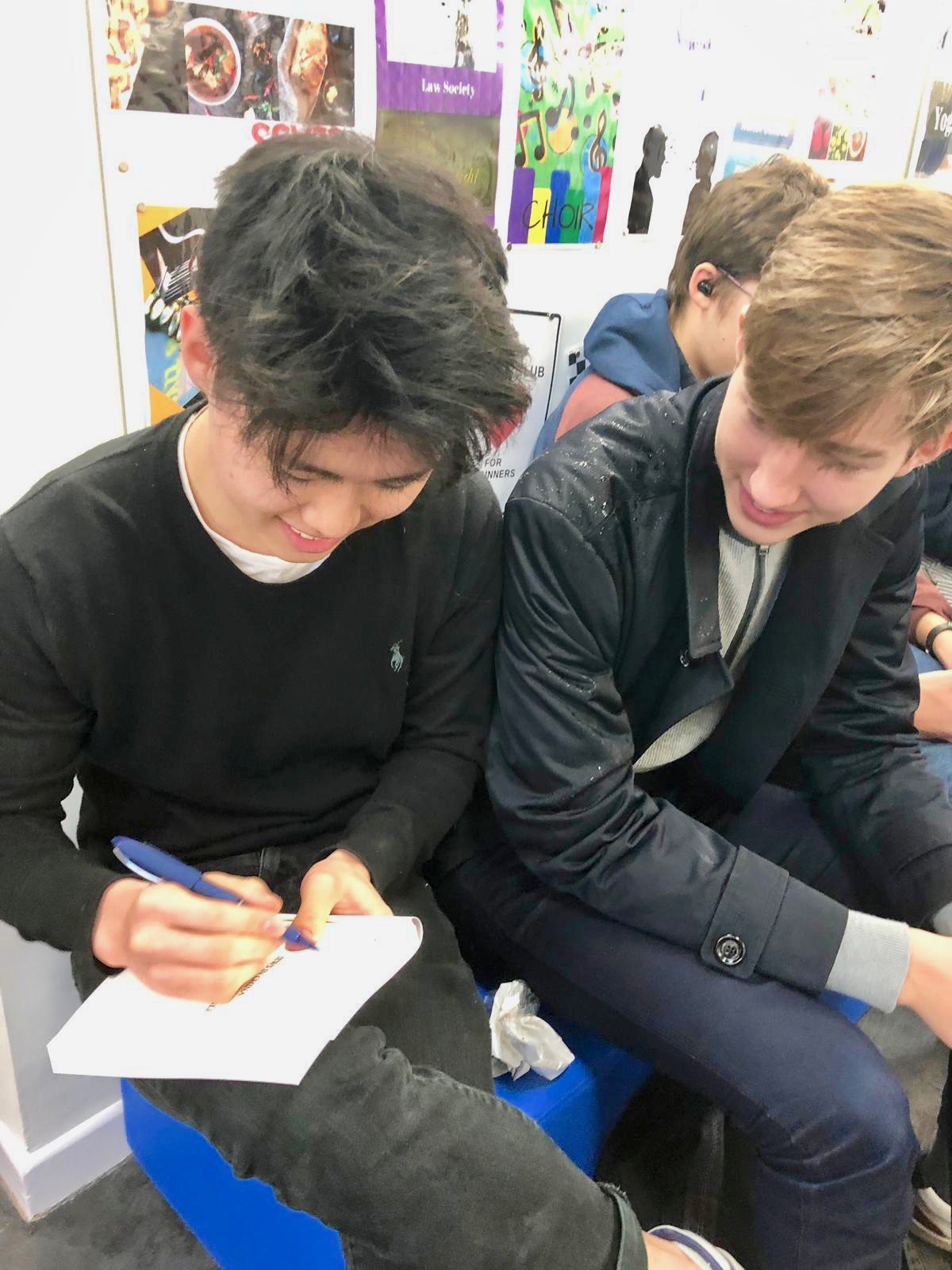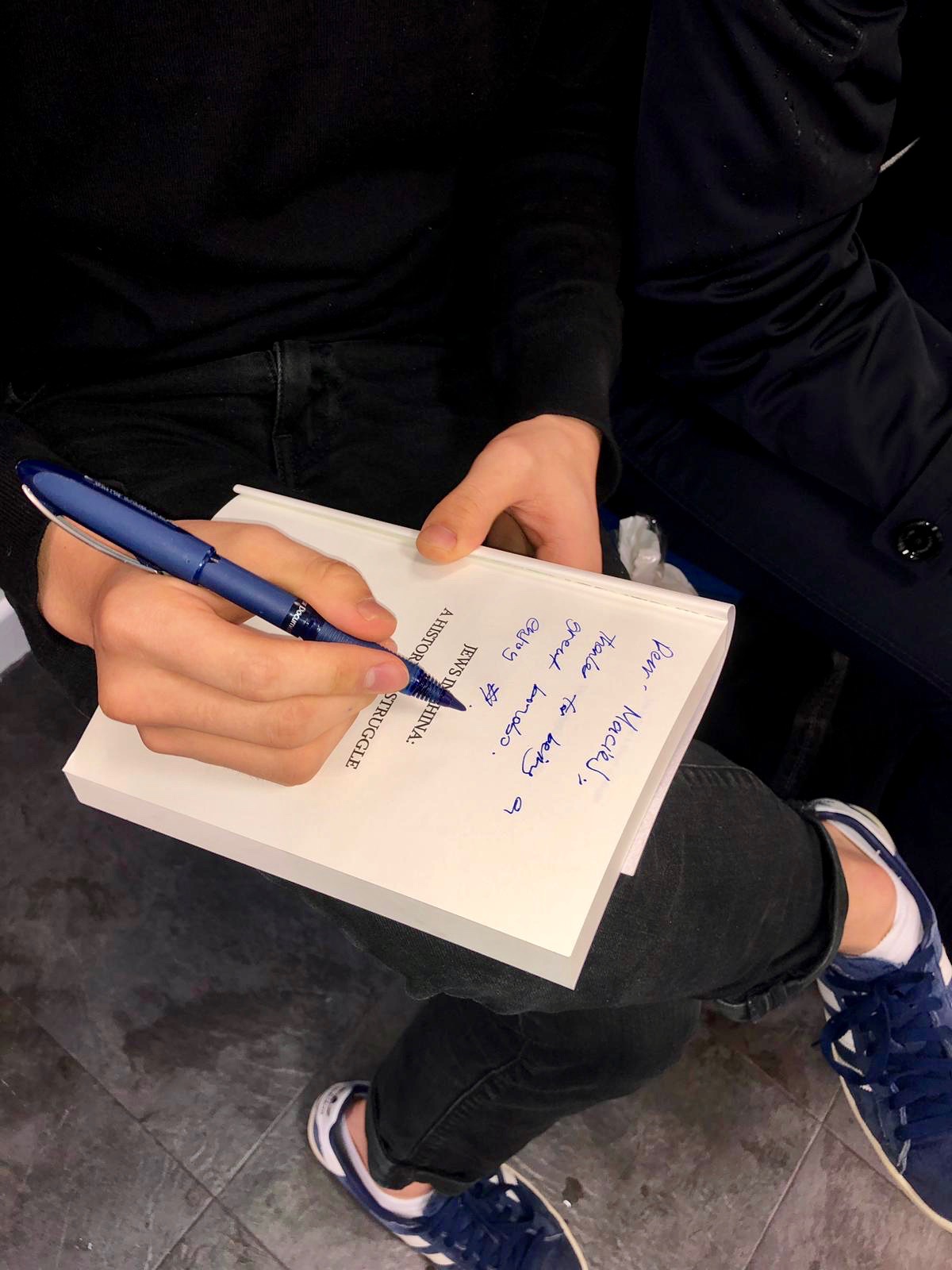 20th Anniversary of the United Nation's Signing of the Anne Frank Declaration
04 February, 2019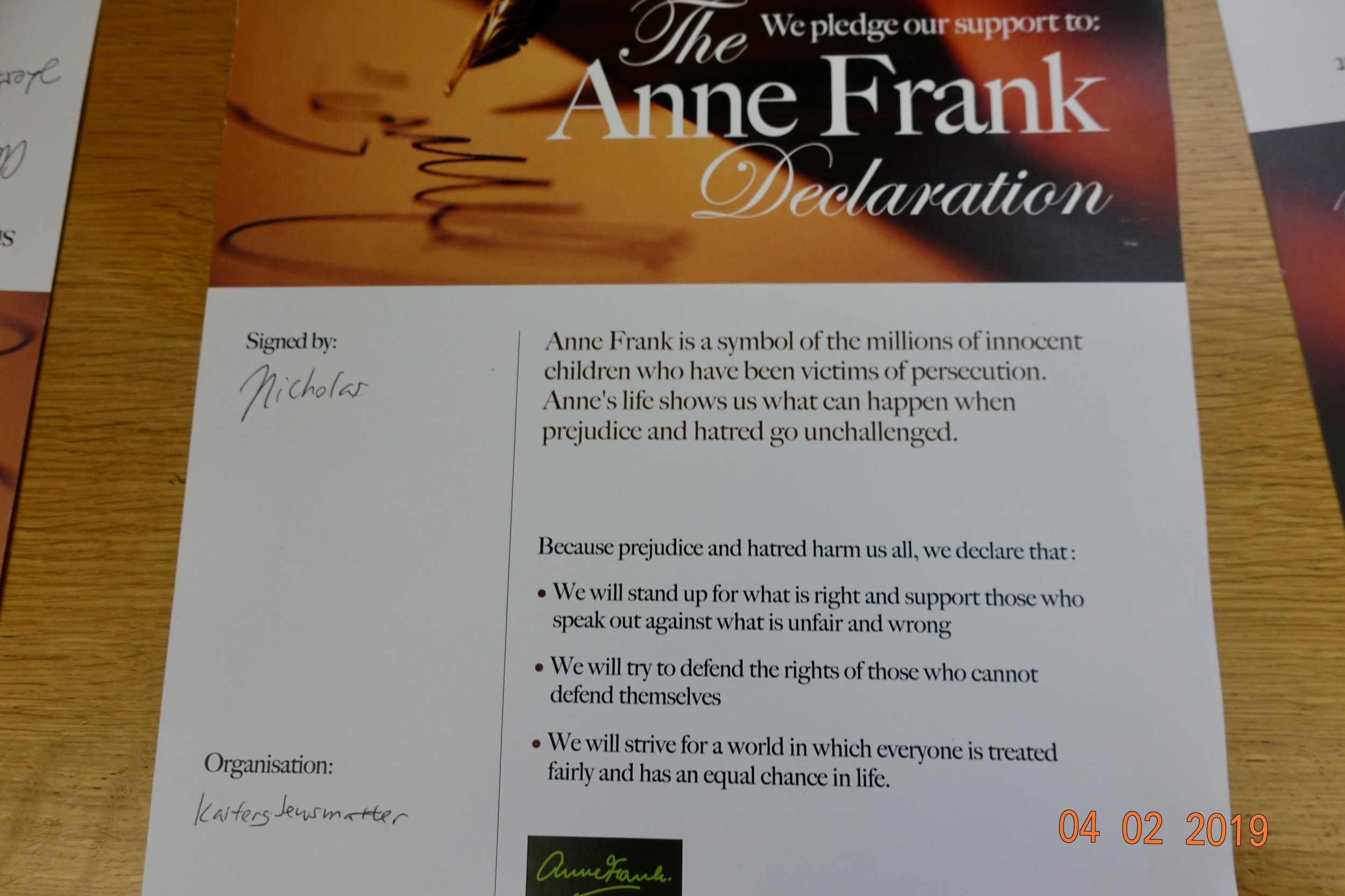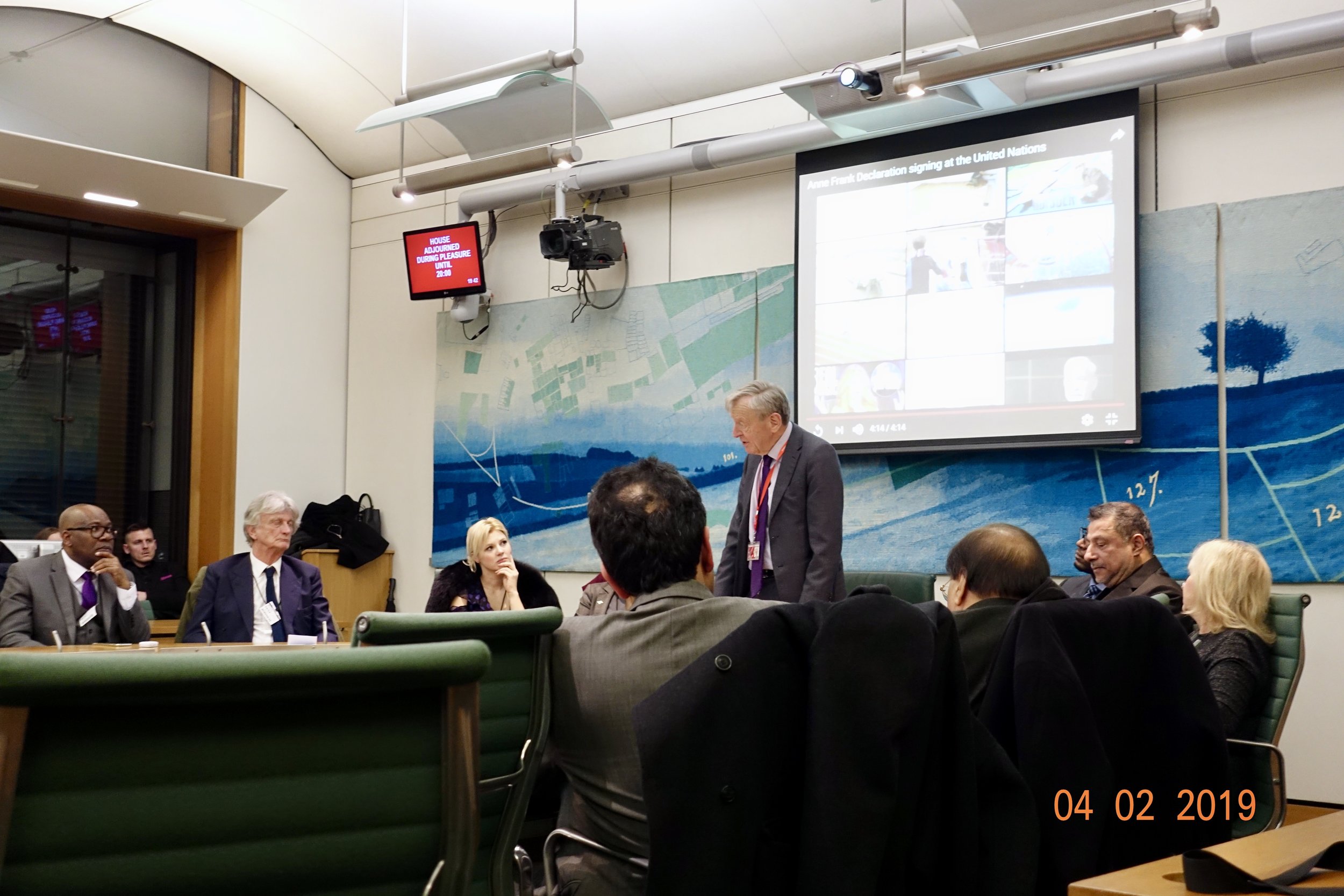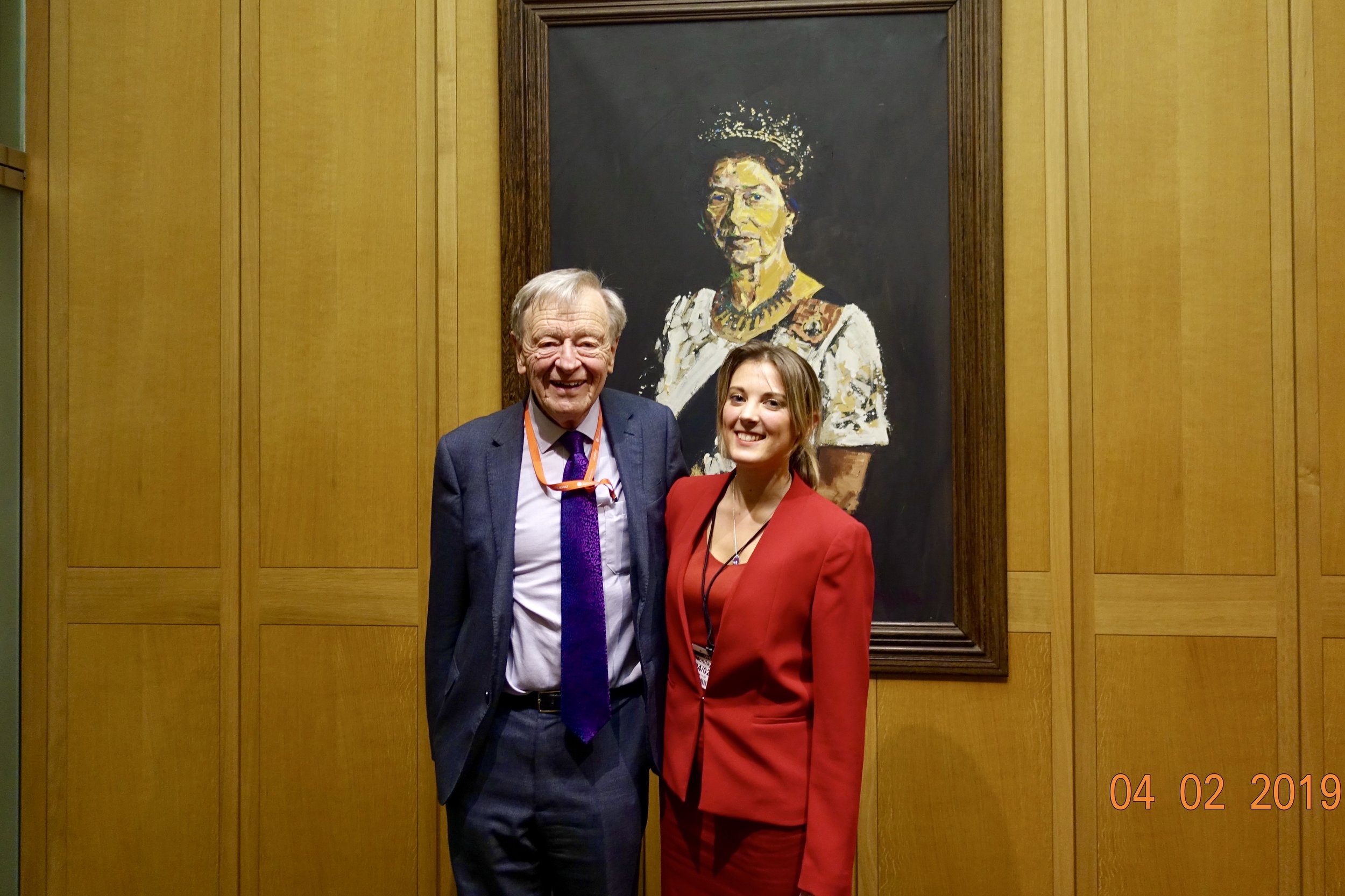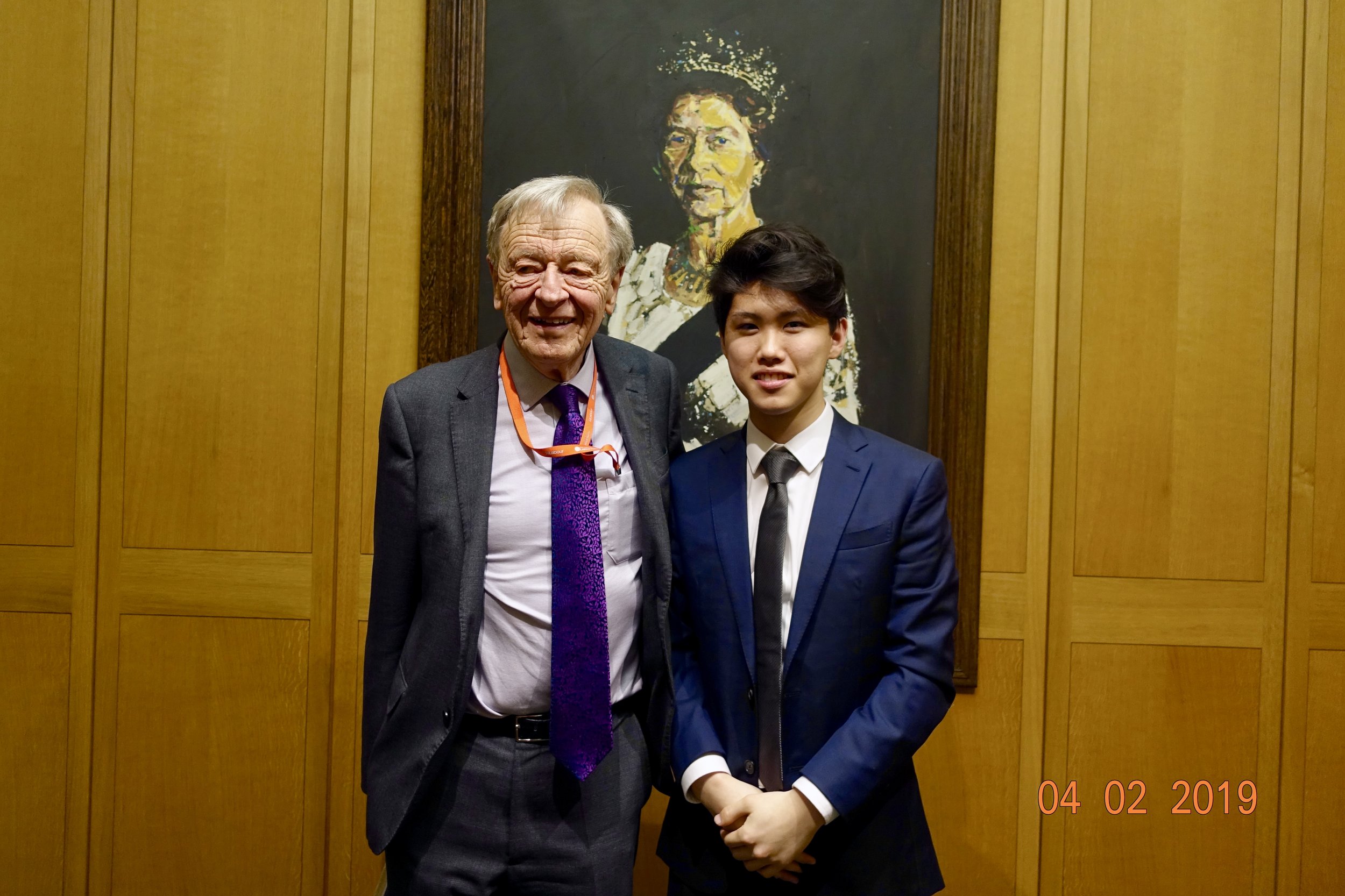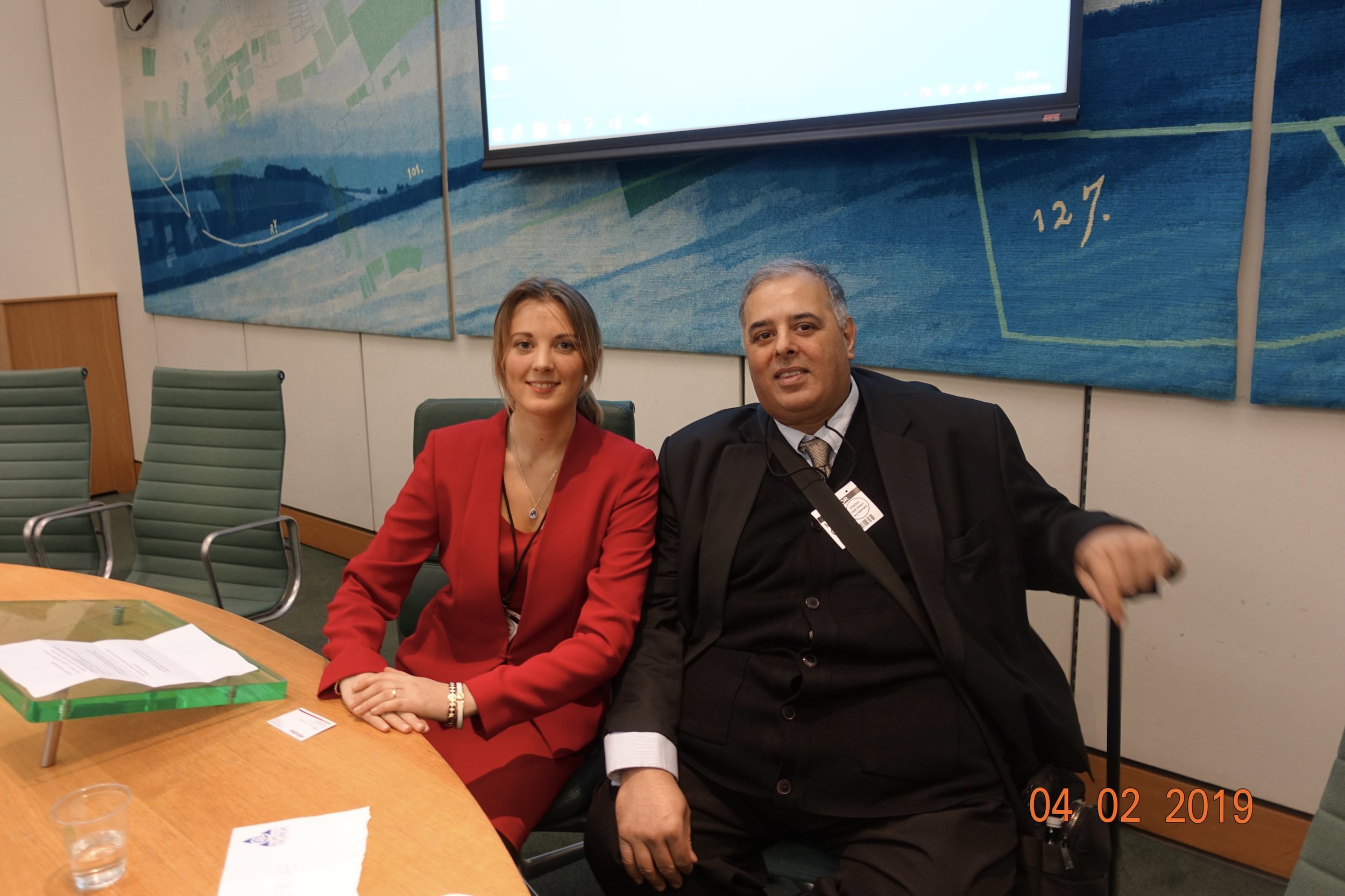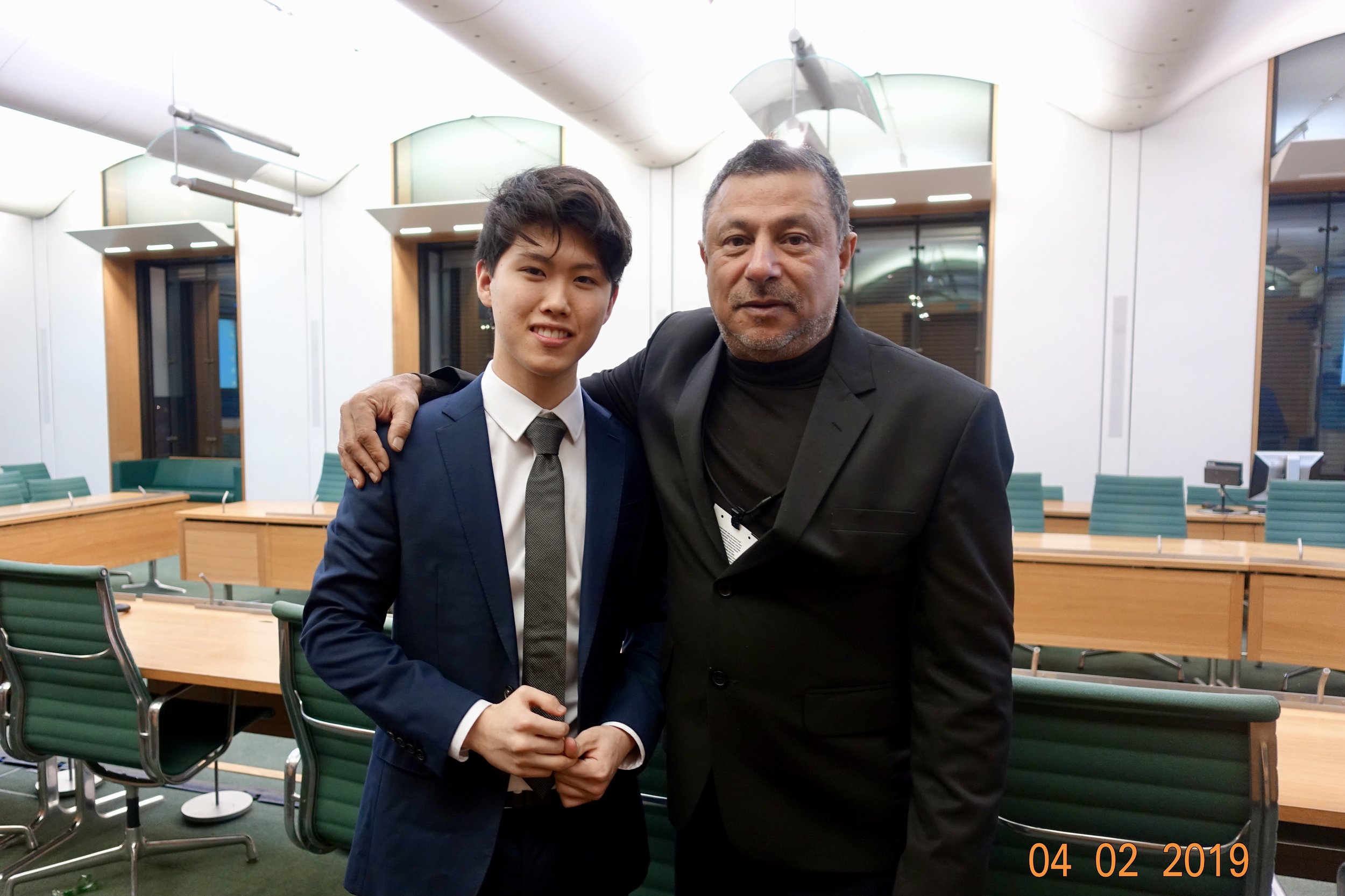 Courtesy of Gillian Walnes Perry MBE, Co-founder of the Anne Frank Trust UK and author of "The Legacy of Anne Frank," our very own Nicholas Zhang was invited as an honorary guest to the 20th Anniversary of UN's Signing of the Anne Frank Declaration at the Houses of Parliament, Westminster.
The Declaration was created by the Anne Frank Trust UK to remember all children who died in the wars and conflicts of the 20th century and to call upon all of us to make the world a place free of prejudice and hatred in the 21st century.
Over the past 21 years, notable figures such as world leaders Nelson Mandela, Kofi Anna and Bill Clinton, UNHCR Ambassador Angelina Jolie and music legends Nile Rodgers and Peter Gabriel have all left their signatures on the Declaration.
Via Nicholas Zhang, Chinese Jews (Previous name: Kaifeng Jews Matter) also joined the signatory list, as a pledge to fight for a world free of prejudice and bigotry.
Debut of St. Clare's Holocaust Memorial Day
18 January 2019
St. Clare's remembers.
Thanks for the amazing support from our school, we have organised the very first St. Clare's Annual Holocaust Memorial evening, to commemorate the liberation of Auschwitz. Over 40 students attended the debut event which screened Schindler's List after a discussion session on the atrocities of the Second World War and the recent revival of hate-inspired violence. It is our strongest conviction that lessons from history must be well-learned and well-remembered for we as a humanity, can not afford to make the same mistake twice. To be able to start a tradition where every year, St. Clare's remembers, is one of our proudest moments.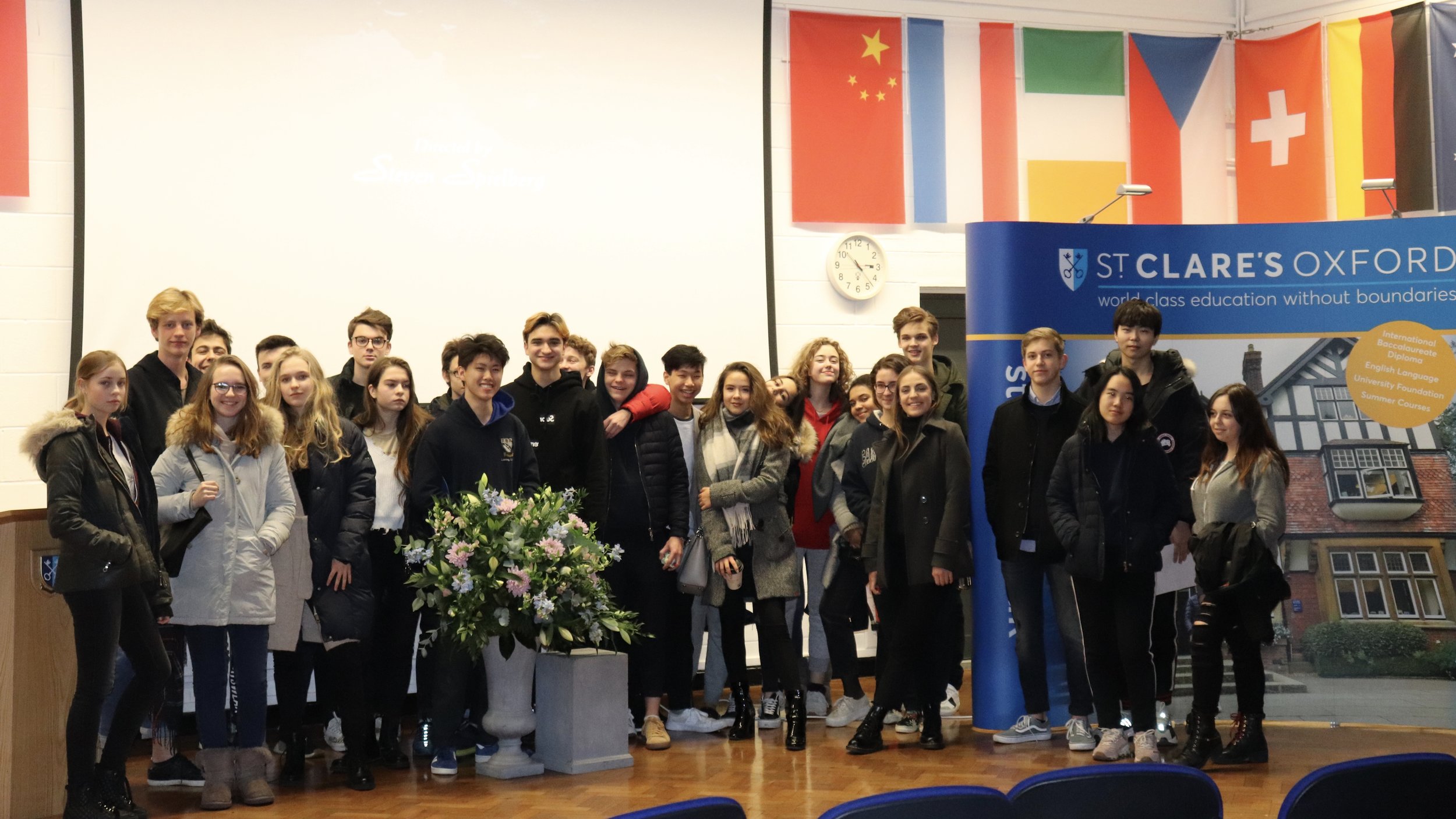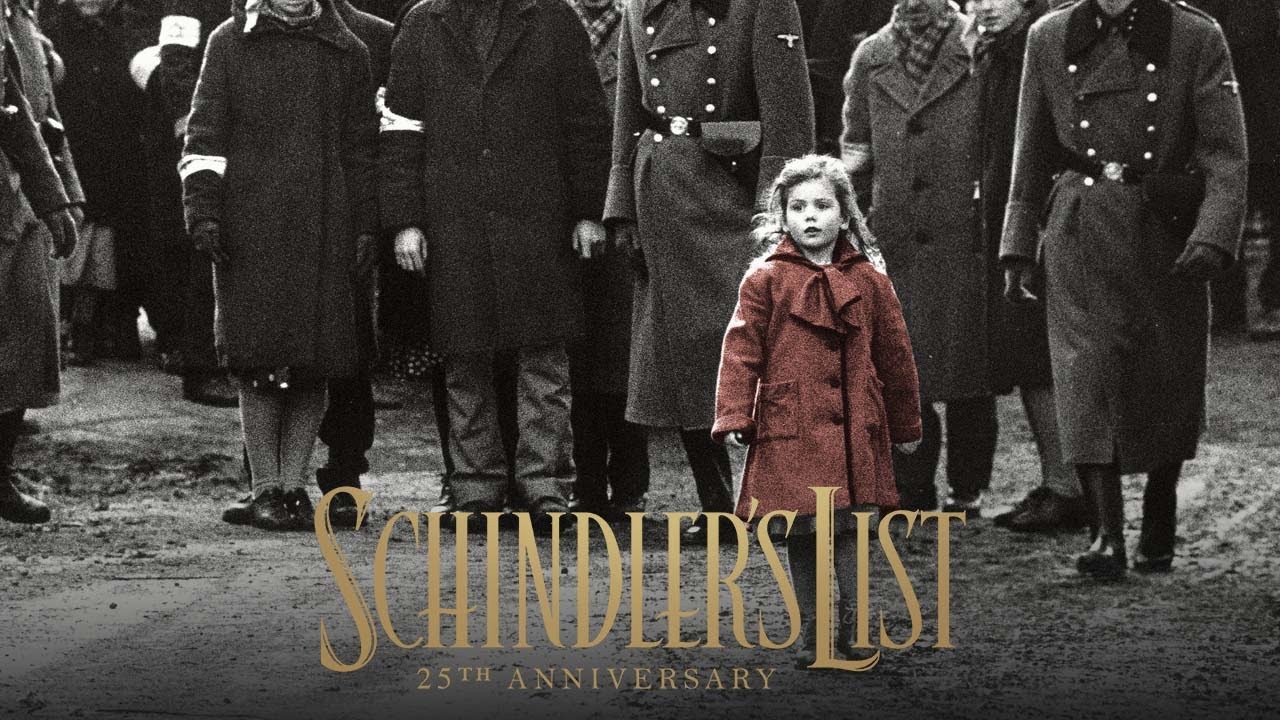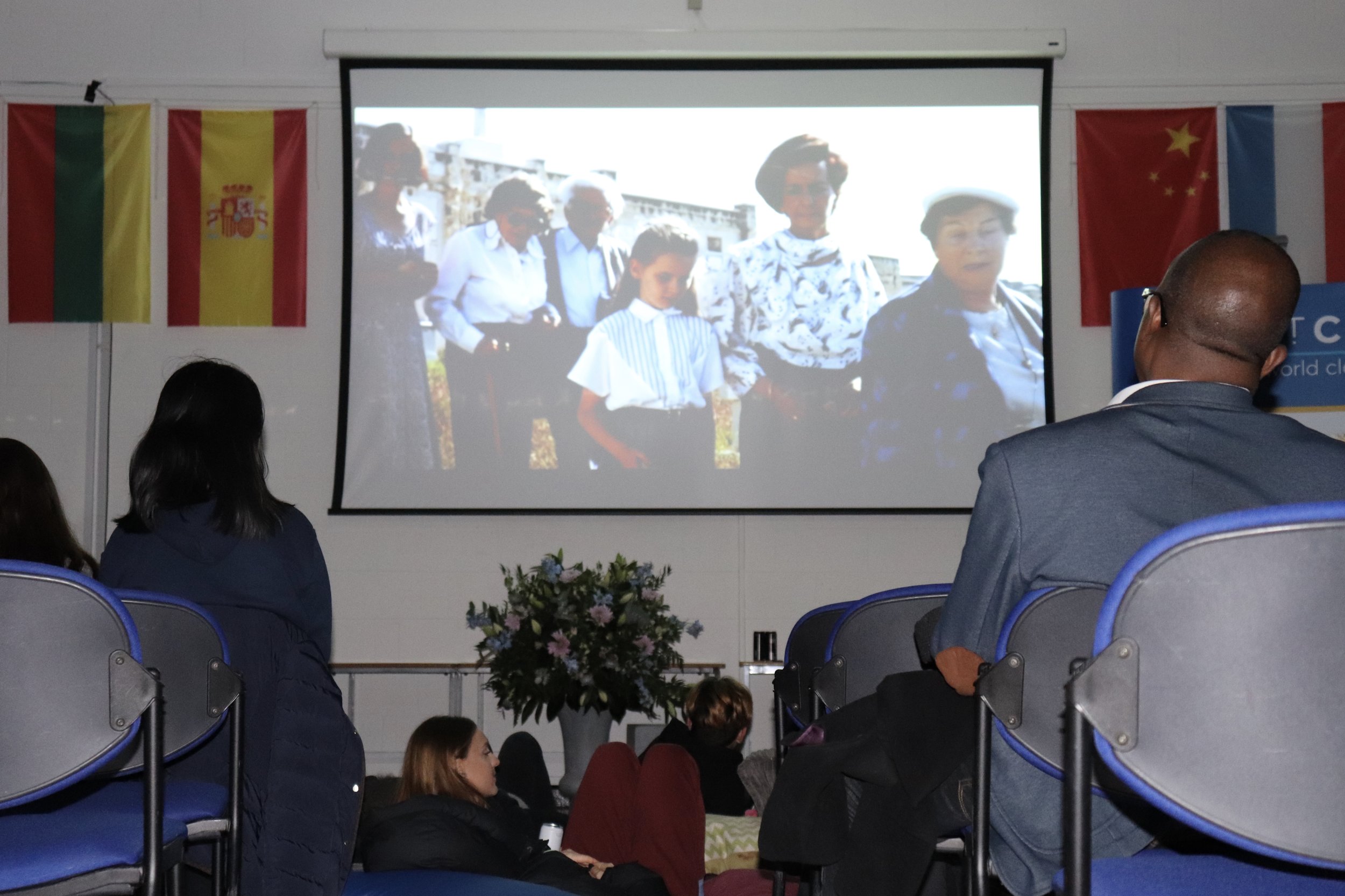 Film Screening - Bye Bye Germany
23 February, 2019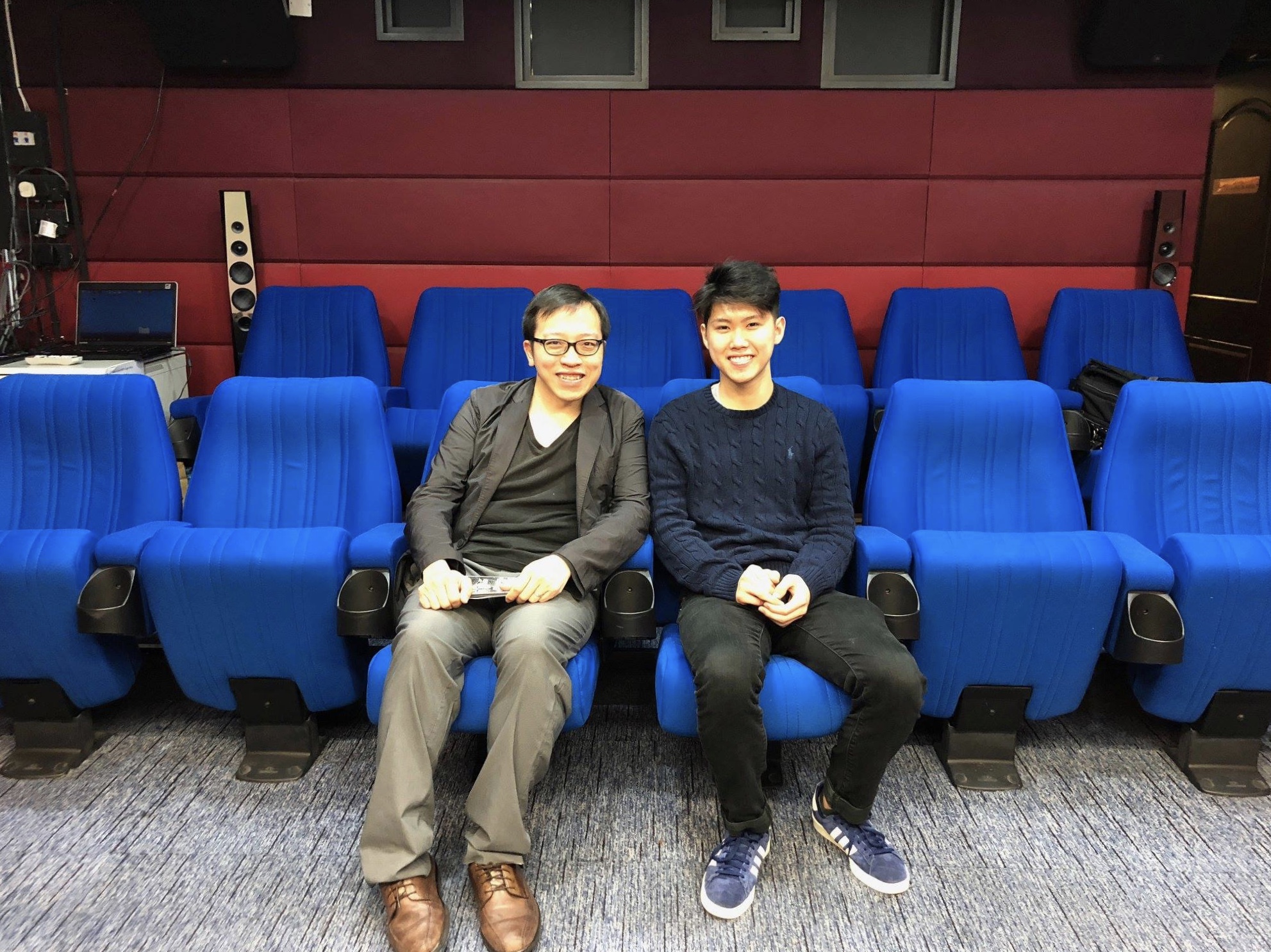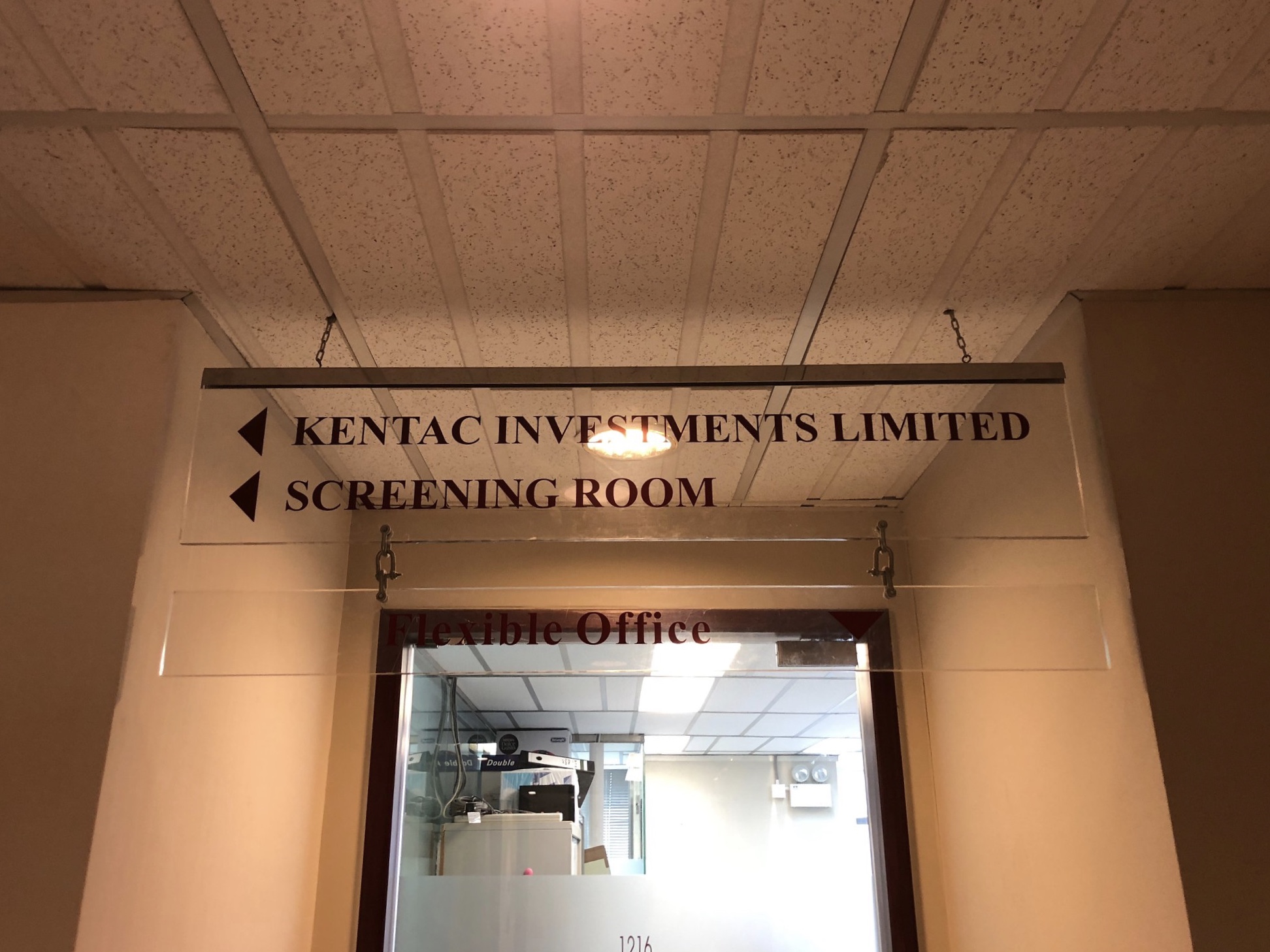 Bye Bye German, a film in German, is a tragi-comedy about a group of Jewish salesmen trying to con their way out of postwar Europe after they have survived the Holocaust. This film shows a different way in which the survivors dealt with the horrors of the past, by embellishing the truth. Given the sensitive nature of the topic, this is a refreshing narrative on a tale that is dark and sad.
Thanks to Simon Li of the Hong Kong Holocaust & Tolerance Centre, I was one of the 10 people in Hong Kong invited to the private pre-screening event.
The film comes to cinemas in Hong Kong this Saturday (02 March) in Broadway Cinemas, do go and check it out!
Yom Hashoah UK
05 May, 2019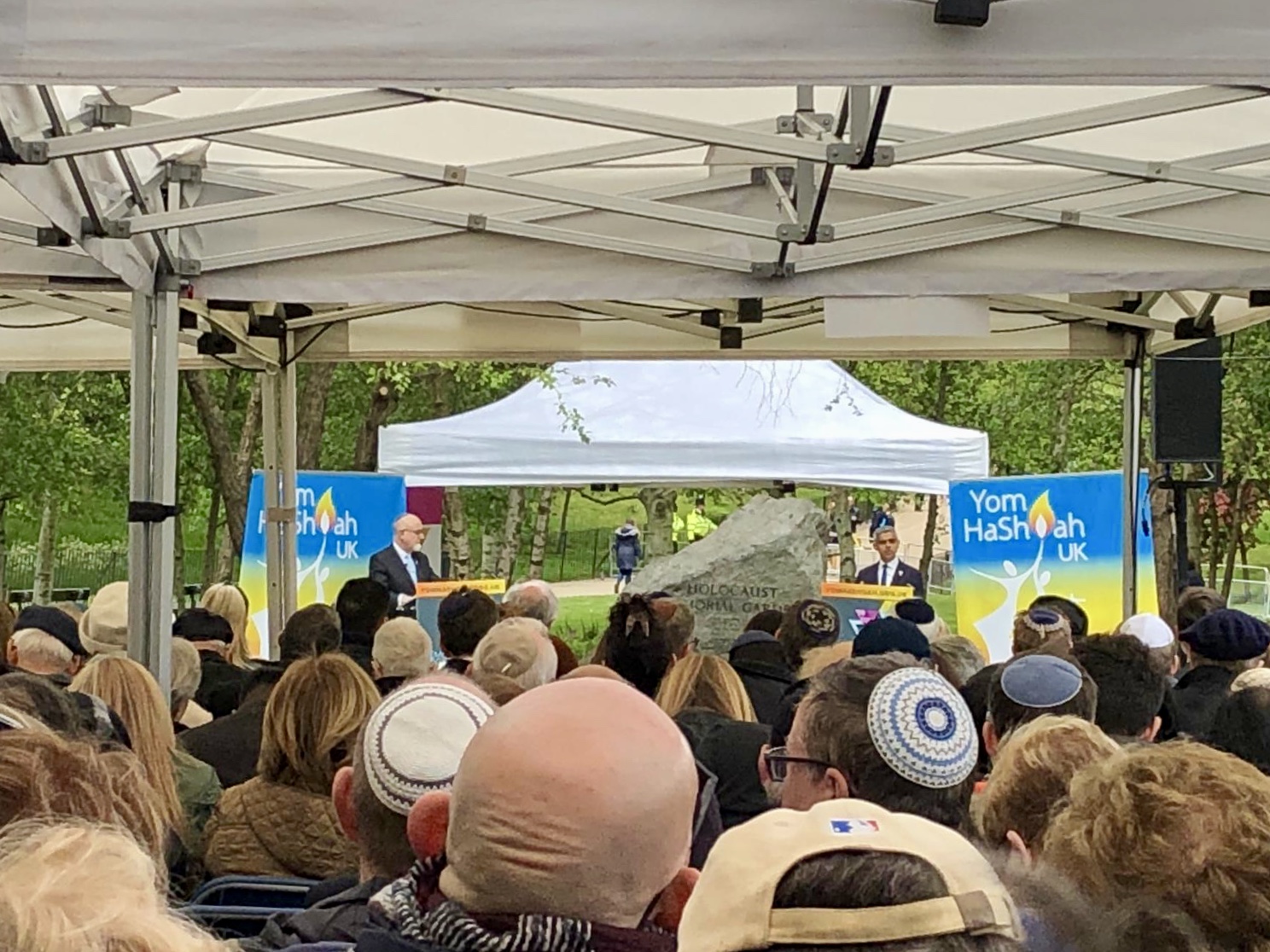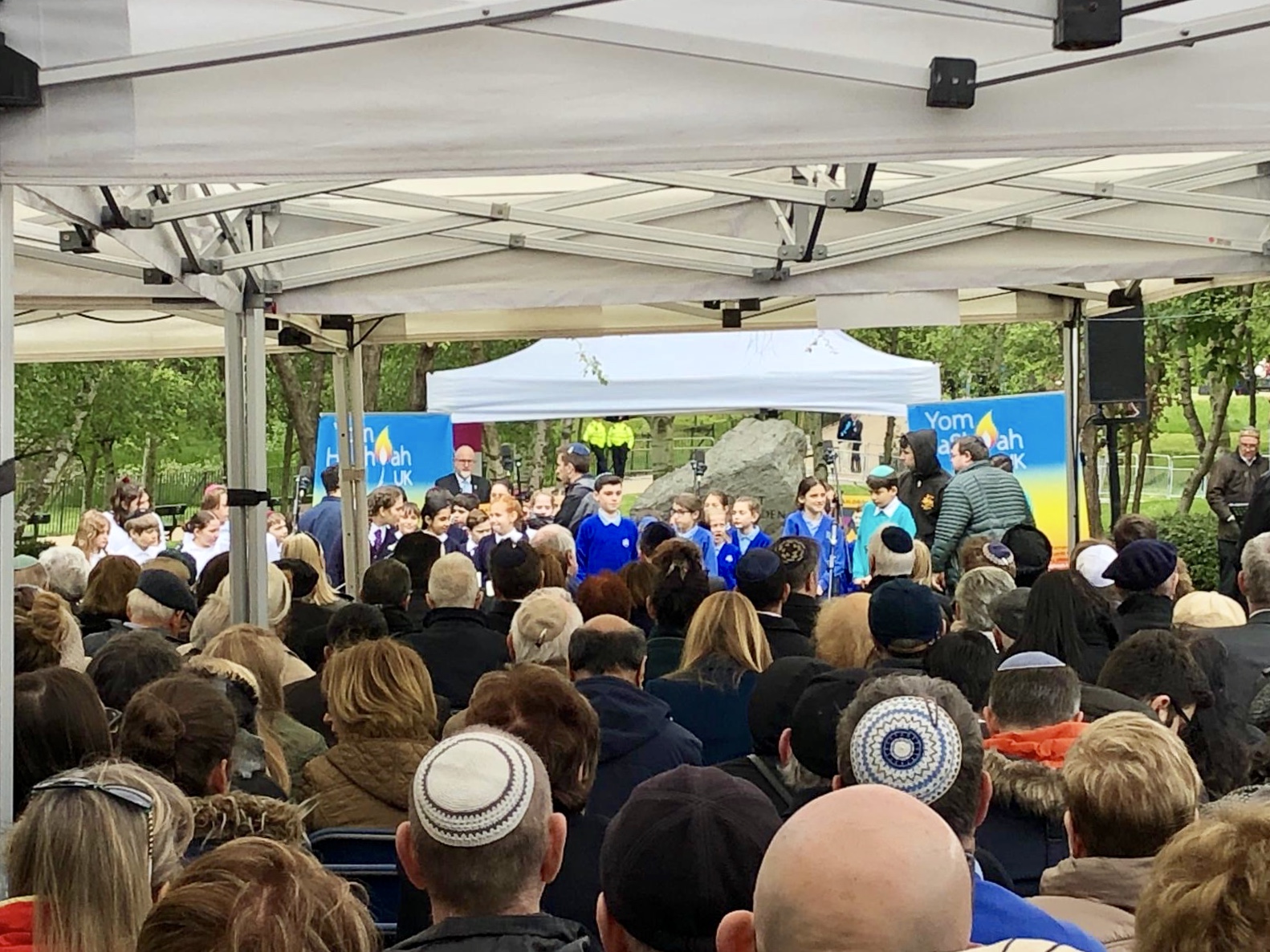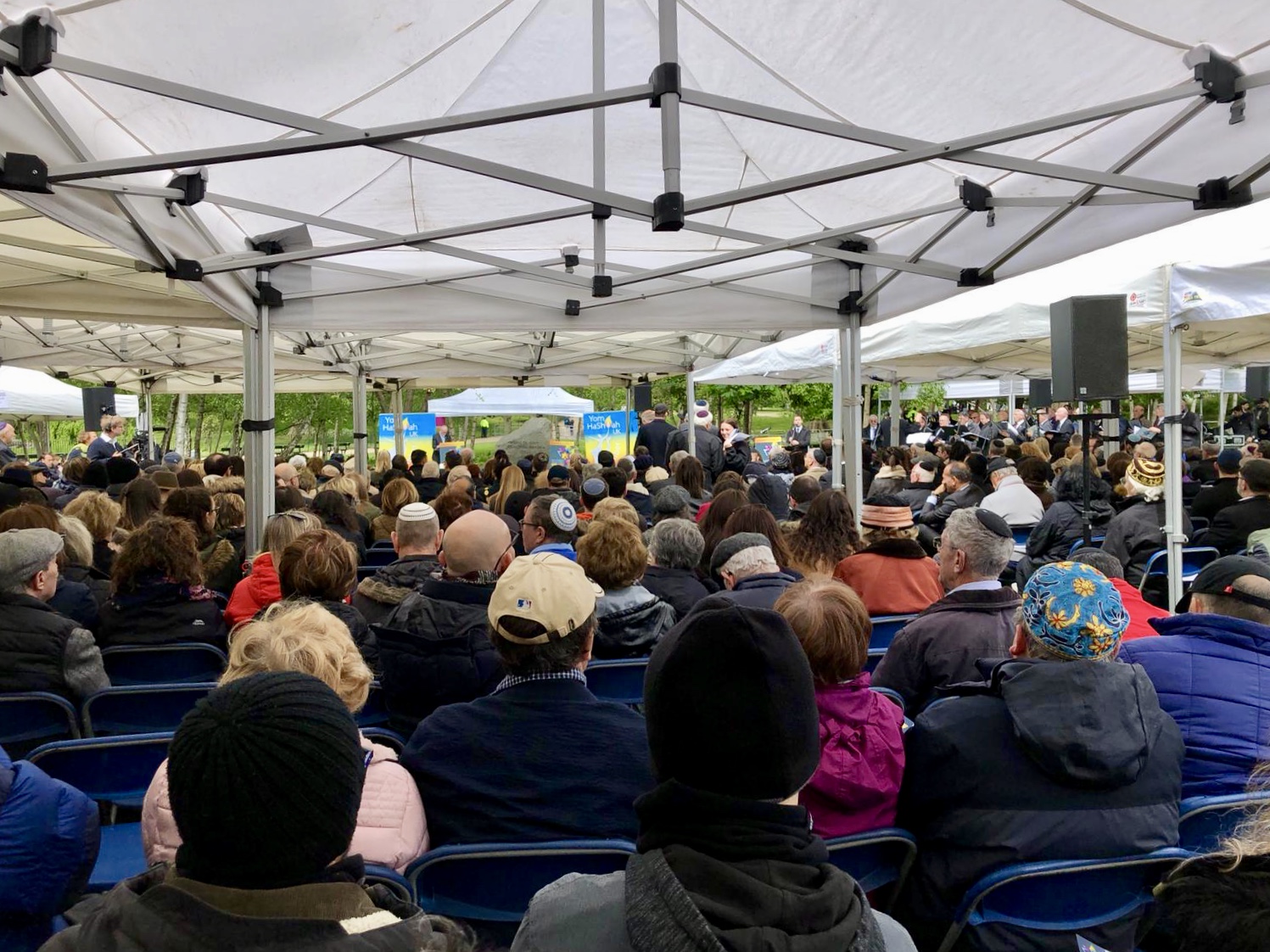 While the International Holocaust Remembrance Day is more for the whole world to remember the impact of the Holocaust, the Yom Hashoah is more for those of Jewish faith to commemorate the loss of their own people under Nazi Germany and to celebrate the heroes of the Jewish resistance movement during that same dark period.
Almost 2,000 people gathered in Hyde Park for the Yom HaShoah ceremony. London's mayor, Sadiq Khan warned the recent rise of anti-Semitism and that it cannot be "dismissed as a passing trend."
The event organisers also announce a major celebration to be held next year in a stadium, with capacity of 10,000 people, to mark the 75th anniversary of the end of the Holocaust. So, save the date — Monday 20 April, 2020. See you there!
Yom Hashoah HK
02 May, 2019
Yom Hashoah was held at the Jewish Community Centre, in memory of the six million Jews who perished during the Nazi Holocaust. Speech was made by the Consul-General of the State of Israel to Hong Kong & Macau, Mrs Ahuva Spieler stressing the importance of remembrance and being an upstander.
"I come from a people who gave the Ten Commandments to the world. The time has come to strengthen them by three additional ones, which we ought to adopt and commit ourselves to: thou shall not be a perpetrator; thou shall not be a victim; and thou shall never, but never, by a bystander." - Yehuda Bauer
Shanghai Jewish Refugees Museum
20-22 April, 2019
Between 1938-1939, about 23,000 Jews from Germany and Austria — escaping Hilterism —arrived in Shanghai.
By February 1943, the Japanese established the Shanghai Ghetto (上海难民营), officially called "Restricted Sector for Stateless Refugees (无国籍难民限定地区)", and ordered all Jews who arrived after 1937 to move both their residence and business there.
Refugee life in Shanghai was tough. Harsh weather and inadequate sewage contributed to a high illness and death rate. The Sino-Japanese War and Japanese occupation completely destroyed the economy and wiped out nearly all employment opportunities. Interaction with Chinese neighbours, themselves oppressed by the Japanese, was made even more strenuous due to the language barrier and fighting over extremely limited resources. The refugees were kept in this area until the end of the Second World War.
This museum is a must-visit if you are ever in Shanghai.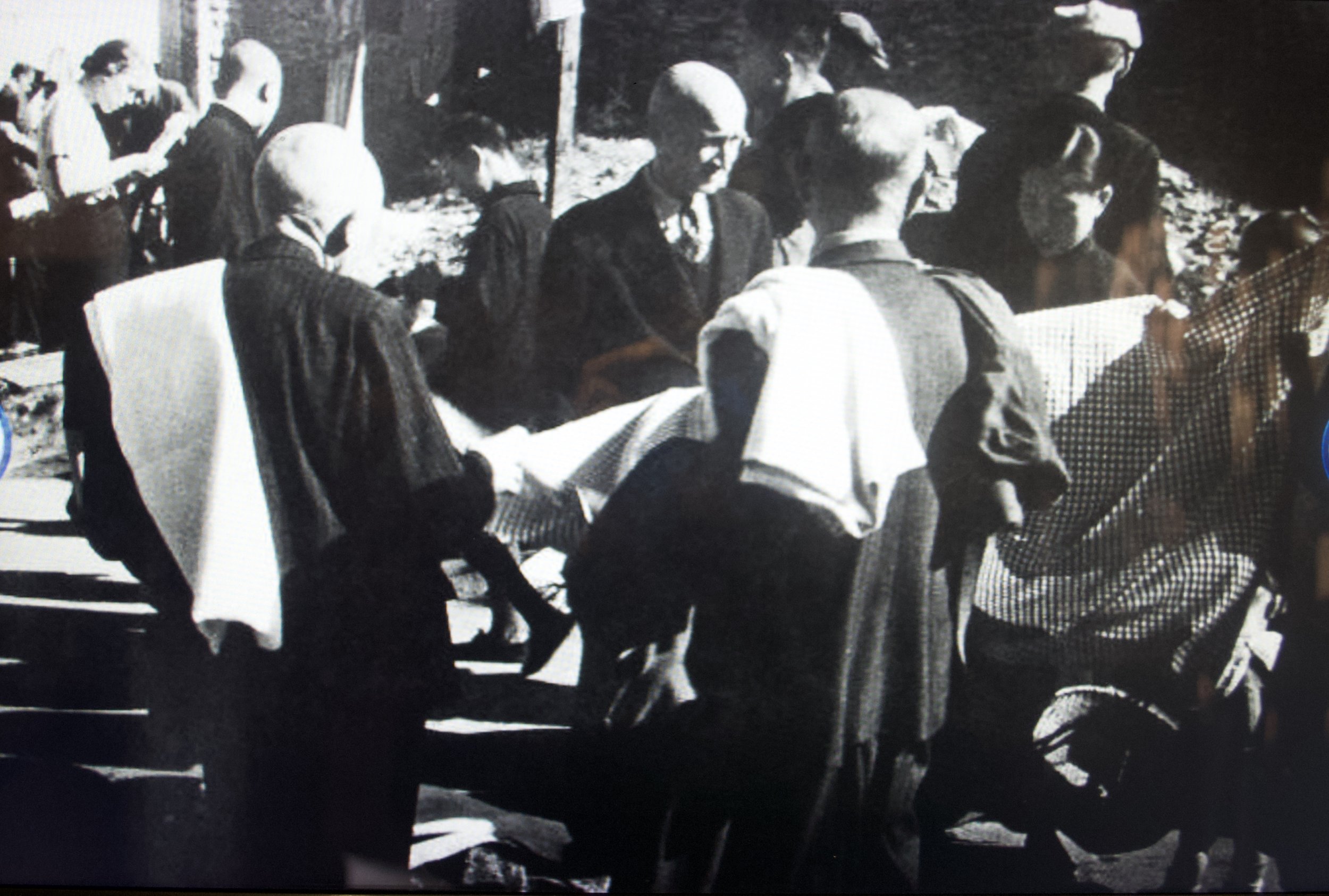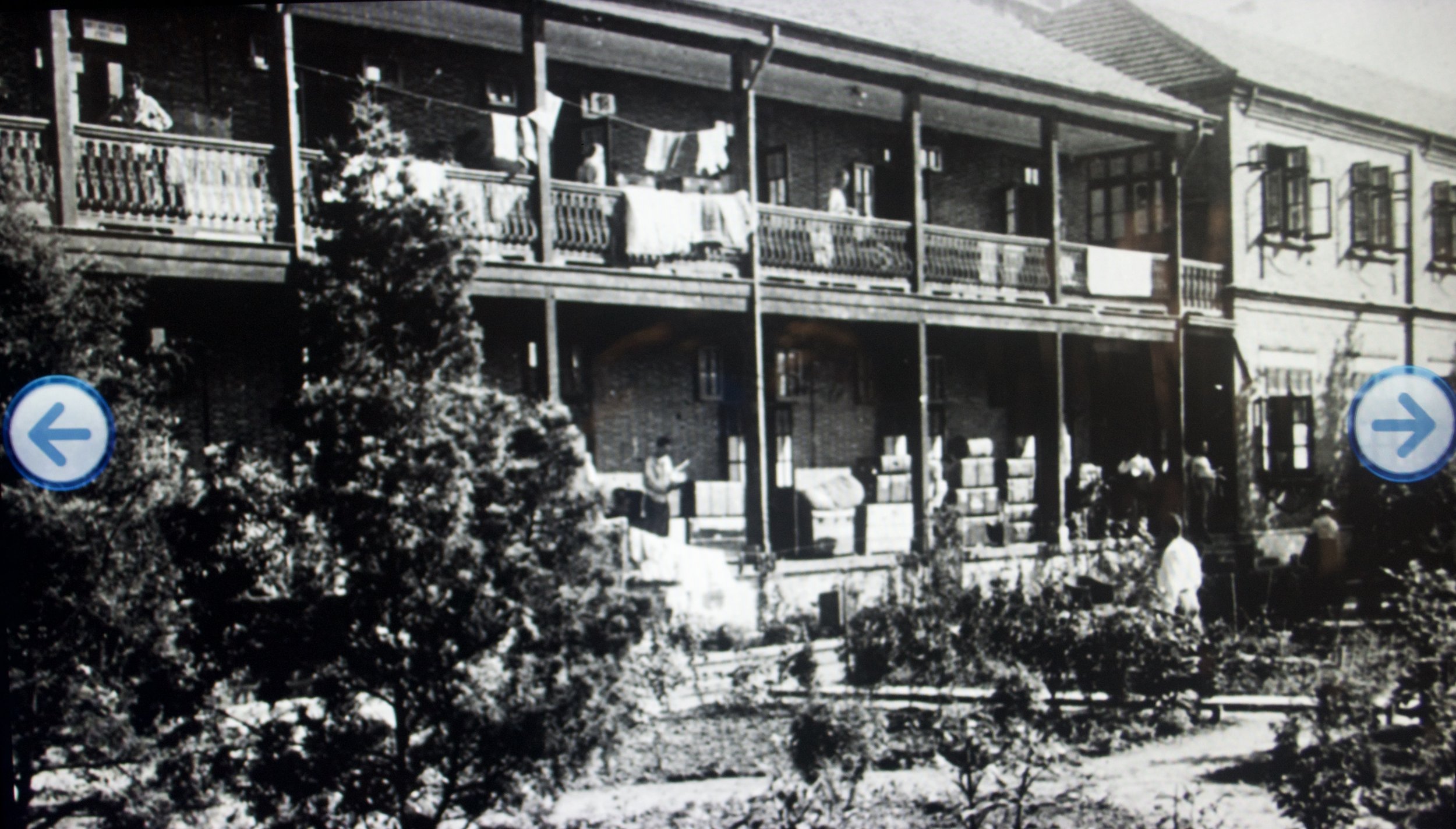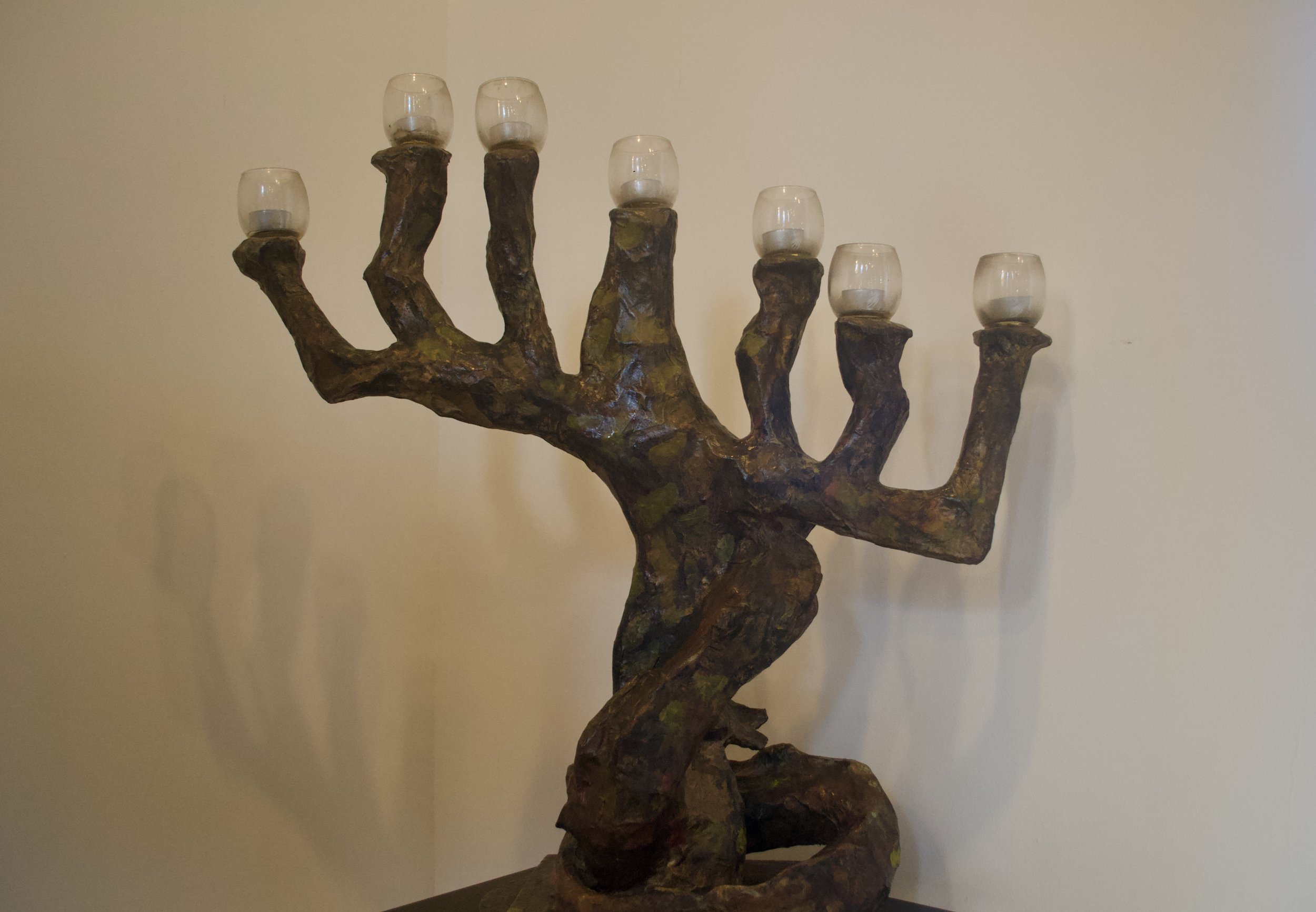 Matteo Ricci Musical
20 April, 2019
In memory of the 400th anniversary of the death of Matteo Ricci, and based on the book The Memory Palace of Matteo Ricci by Jonathan D. Spence, the Matteo Ricci Musical was a show not to be missed.
As the legendary Jesuit priest who came to China during the Ming Dynasty to convert Chinese people to Christianity, Ricci completely embraced a Chinese lifestyle to get closer to his potential converts. He mastered written as well as classical Chinese, and lived and dressed like any Confucius scholar on the street. Ricci believed the best way to get close to people, especially those of authority and influence, was by interesting them with the latest scientific discoveries from Europe. Thus, all the knowledge and wisdom he acquired from a faraway land, he shared them enthusiastically and freely. As a learned European gentleman, Ricci was charming, personable, and exceptionally well liked by the locals.
In 1605, Matteo Ricci met Ai Tian, a Chinese Jew whom Ricci originally suspected to be a Chinese Christian, and thereby accidentally "discovered" the Jewish diaspora in China.
While depicting the life of Father Ricci, the musical also had fun elements to attract audience from all walks of life.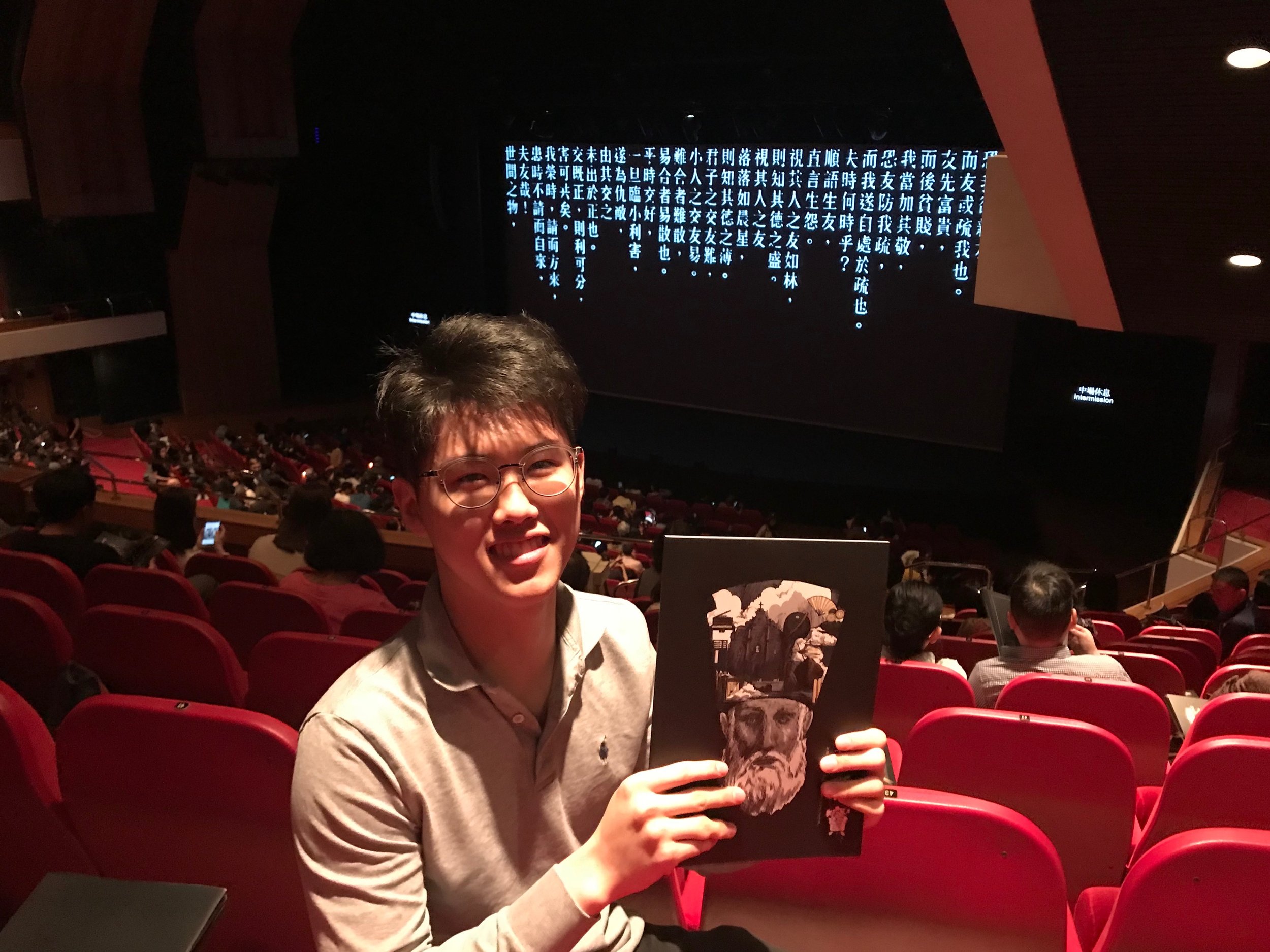 Exhibit - Spots of Light: Women in the Holocaust
13-26 February, 2019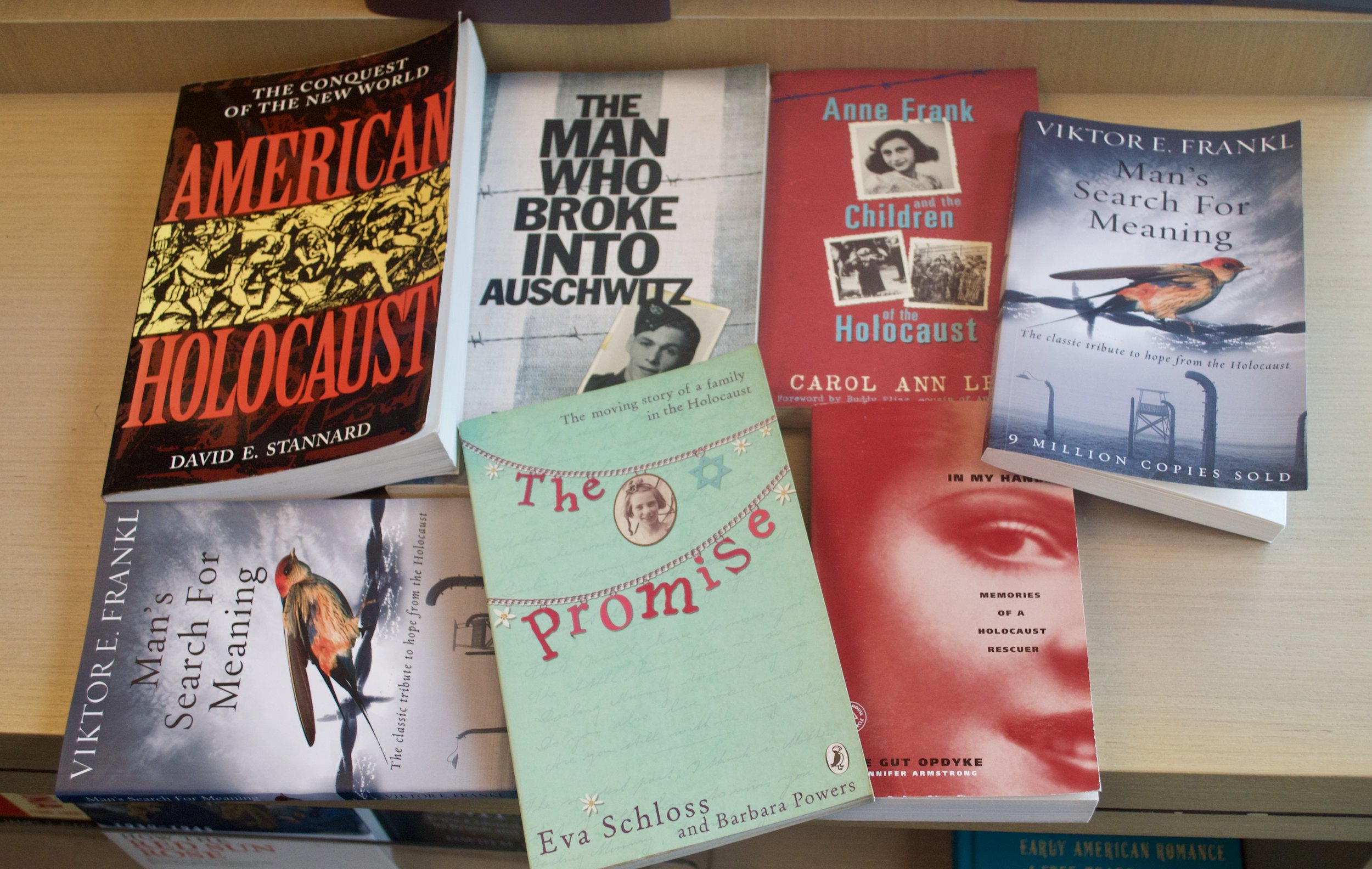 "Women in the Holocaust applied their minds to a place that deprived them of their minds; brought strength to a place where they had no strength. In a place where they and their families had no right to live, they marched all the way to death and invested every additional moment of life with meaning. It is these women's voices that we wish to sound and whose stories to tell."
Presented by the Hong Kong Holocaust and Tolerance Centre and Hong Kong University, in cooperation with Yad Vashem.
Location: Chi Wah Foyer, Centennial Campus, Hong Kong University
Laisee-for-Cause
05-12 February, 2019
This is our second annual Laisee-for-Cause drive. Join us!
During Chinese New Year, there is a flurry of red envelopes being giving to the young and single by the elderlies and married. They are lucky money to help us welcome in the year of Pig.
For those of us who are fortunate enough to receive these long waited red packets (I mean, do we really need them?!), why not share them - for a great cause!
100% of donation goes to support the Hong Kong Holocaust and Tolerance Centre and the Kaifeng Jewish History Memorial Center.
International Holocaust Remembrance Day
27 January 2019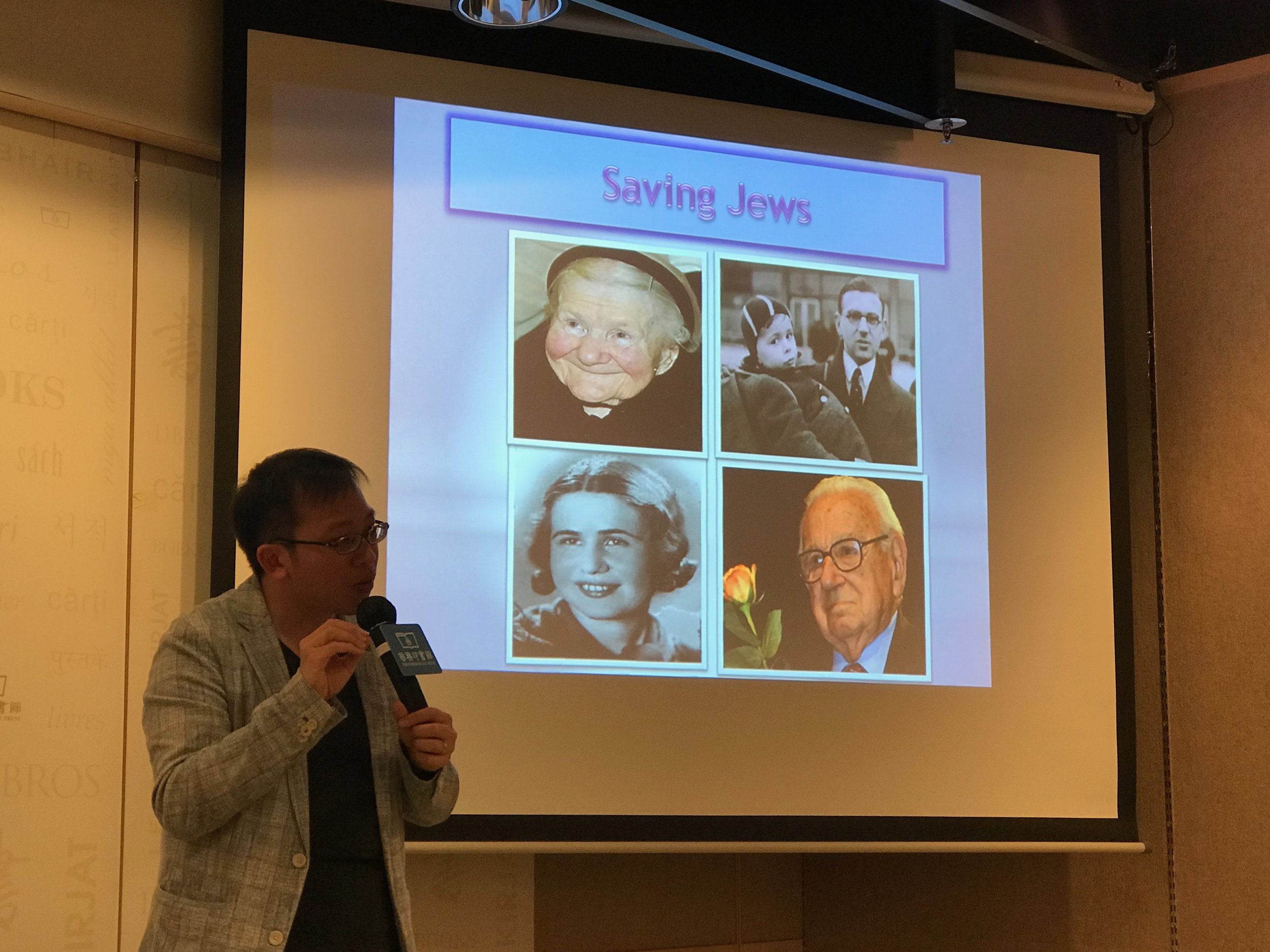 Public lecture by Mr Simon Li, Executive Director of the Hong Kong Holocaust and Tolerance Centre.
Address: Commercial Press Book Store, Tsim Sha Tsui, Miramar Shopping Centre, 132-134 Nathan Road, Tsim Sha Tsui, Hong Kong
Join if you are in Hong Kong!
United Nation's Holocaust Memorial Day
23 January 2019
Topic: Being a Woman in the Holocaust
Speaker: Ms Eva Koralinik, Holocaust survivor
Address: Sai Ying Pun Community Complex's Community Hall, 2 High Street, Sai Ying Pun, Hong Kong
Join if you are in Hong Kong!